Retroid Pocket 2S

from davetansley@lemmy.world to retrogaming@lemmy.world on 10 Sep 2023 09:24 +0000
https://lemmy.world/post/4790056
cross-posted from: lemmy.world/post/4790038
I got the new Retroid Pocket 2S in clear black. It worked out about 105 quid delivered, and took just over a week to arrive.

It's a lovely little device, with some really nice sticks and triggers. But it really hammered home how easy it is to set up a Miyoo Mini Plus (which was largely just a case of copying over the ROMs). This one comes pretty much barebones, and it's up to you to install all the emus and a decent front end. So you end up with a weird combination of Retroarch and stand alone emus, and a confusing set of different configs. Retroarch alone is an absolute beast to understand and get right…it seems to have a slippery complexity that is very difficult to hold in your brain.

That said, once it's set up, it is lovely. I'm using Daijisho as a front end, and it pretty much hides all the underlying complications. 4:3 systems look great on the tiny screen, and it runs up to Dreamcast really well, with some GC games running nicely. The only downside is that the PSP's 16:9 screen looks a little titchy letter-boxed on the screen, but it's a small price to pay for portable Outrun 2.

Overall, very impressed… though concerned that this is my second retro handheld and I'm already thinking about things that would make me pick up a third. These things are compelling, eh?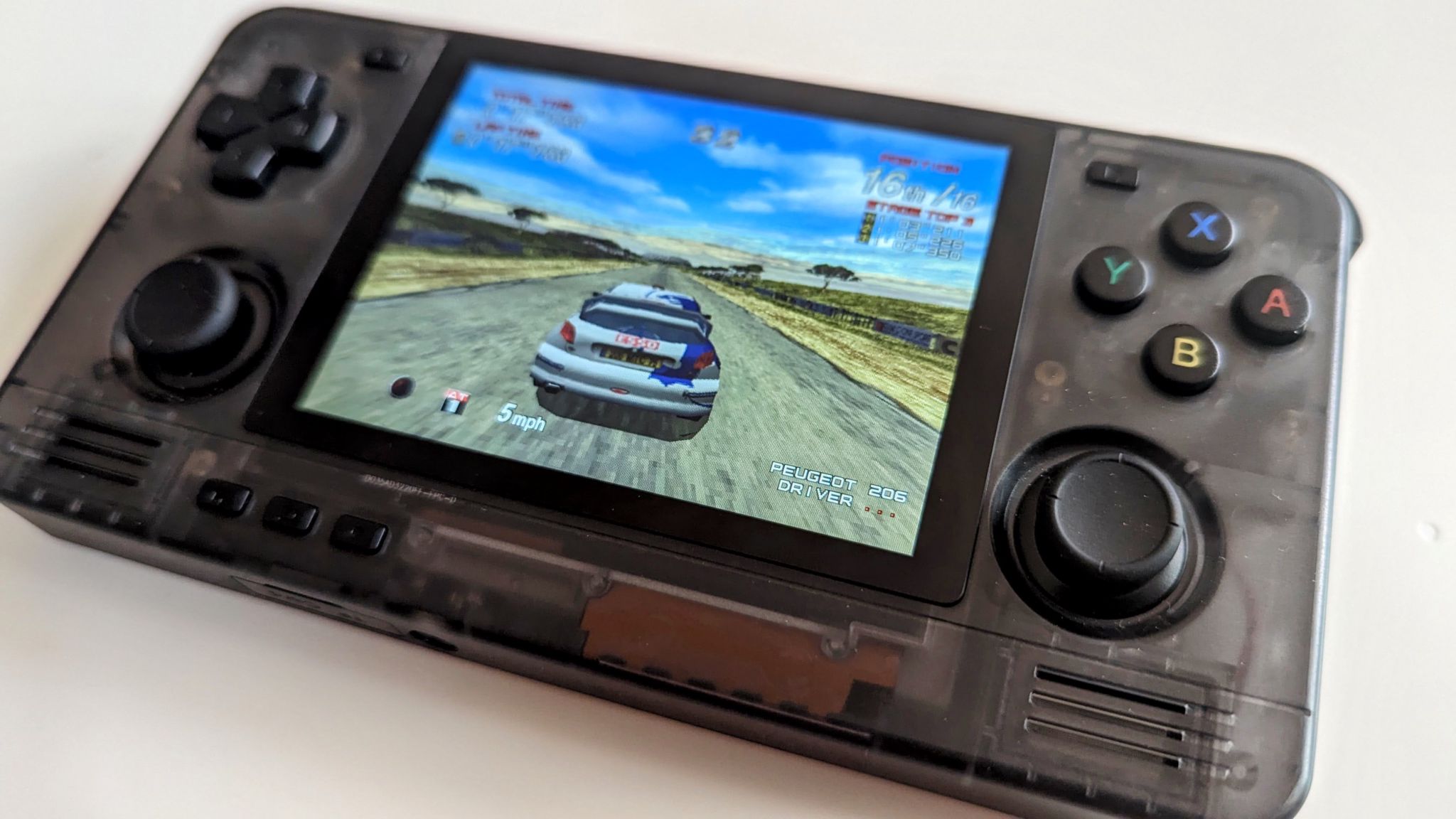 #retrogaming